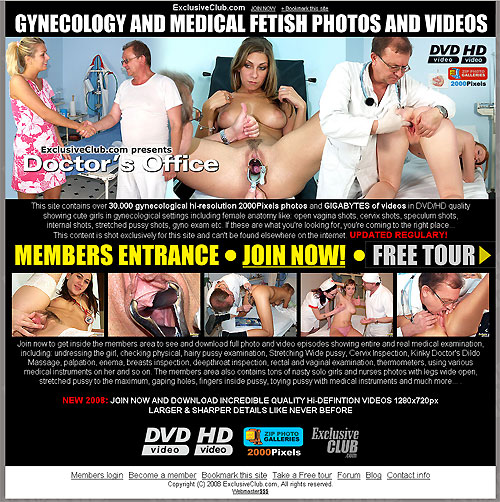 We have launched a new website. ExclusiveClub.com is a website dedicated to closeups, gyno examination, pussy stretching and similar stuff. If you like this kind of stuff, we offer high definition video, over 35.000 photos, over 65girls, easy to navigate members area and much more. Check out free tour and if you like what you see, do not hesitate and join!
Join ExclusiveClub.com now for over 35.000 photos of gyno photos and HD videos!
Read more and discuss everything about gyno at our new board!